Case example # 4 of Nourishing life - territories of life and food sovereignty. Policy Brief of the ICCA Consortium # 6
The eight Djola communities of the Mangagoulack municipality, in Senegal's Casamance region, remember when a time when – about ten years ago – they were still depressed and hungry. Overfishing, rising saltwater levels and deforestation of mangroves had contributed to an economic downward spiral in their communities. They bordered a magnificent estuarine ecosystem and had developed their own fishers' association … but fishers from outside the area had been coming for years with powerful motor engines and destructive gear, and thoroughly depleted the local fisheries. The locals had no way to enforce any type of fishing rules and the only option left for their youth was … migration.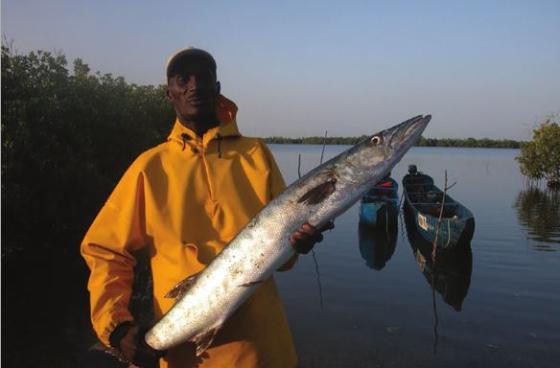 In 2009, however, the communities participated in a gathering where they were supported to assess their socio-ecological situation and plan together what they wanted to achieve. What they wanted, they said, was to be able to go back to their traditional territorial governance and management practices, based on traditional knowledge and spiritual world view. They were convinced that this would restore plentifulness to their ecosystem and their lives.
They were right… and they were lucky. During the gathering, they were informed that the government of Senegal was a signatory of the Convention on Biological Diversity — which promotes various forms of governance for protected and conserved areas, including "community conserved areas". Empowered by that knowledge, they developed a governance structure and management plan for the territory they considered as their "local heritage to be preserved by us all" (in Djola language Kapoye Wafwolale Wata Nanang, abbreviated as Kawawana). Then, through feats of patience and diplomacy, they succeeded in getting Kawawana to be fully recognised as a community conserved area - first by the local municipality, based on Senegal's Decentralisation Law, and then by the Regional Council and finally by the Governor of Casamance. By 2010, they were able to restore their fisheries rules and, by 2012, the river was once again full of fish, oysters and wildlife!
The Kawawana territory encompasses 9,665 ha and is governed by the fishers association in colla- boration with the municipality, the elders and the state fishery agency. Its management planfully developed by the communities—is based on a clear zoning system and agreed rules to conserve fisheries and other natural resources. The estuarine ecosystem is divided into three zones, each with specific rules: 1. red zone, where the spirits live and no one is allowed entry or any type of resource use; 2. yellow zone, where fishing is allowed by all, but only with permitted gear and no motor boats; 3. orange zone, where fishing is allowed only by locals, for local consumption or selling in local markets at a locally agreed price. Noticeably, the orange zone was developed with the food needs and food preferences of the local communities in mind!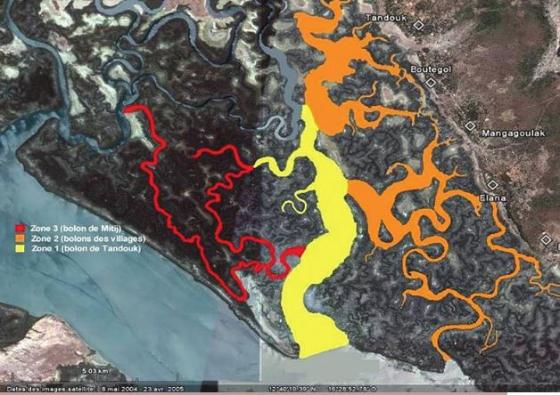 Through time, the red zone provided for the renewal of the resource. The elimination of destructive gear, such as monofilament nets, and the prohibition of motorized engines resulted in a more peaceful environment, where fisheries could develop again. The communities hired some government agencies to train the members of their volunteer surveillance team to be able to monitor the respect of their own rules. After their training they are authorized to apprehend violators, and today the volunteer surveillance team calls the fisheries agency personnel only in case of troubles. With the success of Kawawana, they also managed to obtain support for a project that developed a dam to protect their land from salty water, restoring the production of the local highly praised rice variety. They even succeeded in developing a strong social consensus on desired development priorities and saved their local forest from a destructive carbonification project promoted by the Mayor and some foreign agencies… a fact that filled everyone with pride.
Problems have not disappeared. Climate change is impending, and cash is still scarce. The surveillance of Kawawana costs money (gasoline and maintenance are needed for the surveillance boats, which have the only two small engines allowed in Kawawana). There is no external support to maintain the local efforts — neither from the Senegalese governments nor from conservation donors — even if the renewed biodiversity of Kawawana benefits everyone. The success of the local rules is such that the number and size of crocodiles has multiplied. They are dangerous … but cannot be controlled because of national protective policies.
Today, the 12,000 residents of the Kawawana custodian communities are proud of their renewed bounty. Fish, rice, vegetables, honey, chicken, goat and small cattle feed the locals, and oysters, fish, peanuts, citrus fruits and mangoes also provide for cash trade. Fish diversity is now back, and some fishermen have quadrupled their catch. Both the quantity and quality of fish that local people eat have improved. Women have created their Oyster Collectors Association, which is represented in the governing body of Kawawana together with the Association of Bana bana (local fish buyers and sellers). Migration has reversed: the number of local fishermen has climbed from 130 to 215 in 10 years, there are now 114 Bana bana employed locally and 385 persons collect, process and sell oysters. Overall, the community feels stronger, more united, and proud of its renewed food abundance), greater social inclusion, and new income - generating possibilities. Even the incidence of malaria is reported to be falling everywhere in the municipality, possibly a result of better nutrition. A phrase from a local woman sums it all up: "We eat well, now!".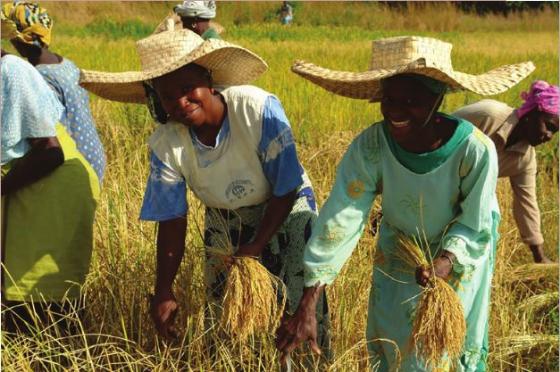 Download here The full Policy Brief of the ICCA Consortium # 6