Workshop WT54. China Europa Forum. Paris, 5-6 Octuber 2007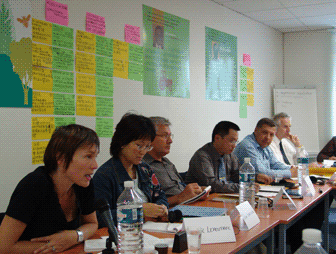 The aims of the workshop:
Workshop WT54 about soil management and land policies covers three large and distinct themes:
The management of land as agricultural spaces and surfaces. An ensemble of problems related to rural and agricultural land governance is a related topic.

The management of urban spaces, and particularly problems related to the relationship between rural land management and urban land management

Soil management
These three themes are linked to a proposition, which is specified by the documents presented by this workshop's convenors: "Problems and Perspectives concerning the Current Land Situation in China" by Ye Jianping, Zhan Zhefang, and Wu Zhenghong of the Department of Land Management at the People's University of Beijing, and "Soil Management and Land Policies" by Michel Merlet and Joseph Comby. The scope of this debate ought to be widened according to the participant's areas of interest.
Each participant was invited on his own behalf, and expressed his own views. Certainly, there were many communication difficulties, but the goal of the workshop remained to better understand the biggest challenges that Chinese and European societies are confronting.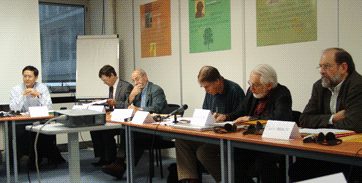 One of the greatest problems with globalization is the risk that the world's cultural diversity will disappear. Enabling processes of dialogue and exchange are crucial for being able to find solutions together to the problems that are presented today to all human societies.
For this reason, this workshop constitutes a unique opportunity to brainstorm common solutions. In spite of any communications problems that might have occurred, Europeans have so much to learn from the Chinese point of view. Inversely, understanding European experiences could allow the Chinese to see their own reality in another way, and find solutions to current Chinese issues.
Presentation of Workshop WT54's organization: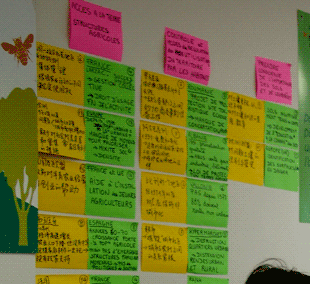 The workshop's two days have been divided into four sessions.
A question and answer period after the presentations allowed the European participants to better understand the Chinese reality and vice-versa. Given the time constraint, only the requests for clarification were addressed. The larger questions were reserved for the following sessions or further exchanges.
On the second day (sessions 3 and 4), the essential questions were asked. Throughout session 3, the participants focused on the following question: « What can we lean from the similarities and differences between Europe and China? » Session 4 was designed to begin answering the question, « How might we strengthen the exchanges between China and Europe that deal with the workshop's themes? »
Most of the working documents of the workshop are available in this folder.
List of participants: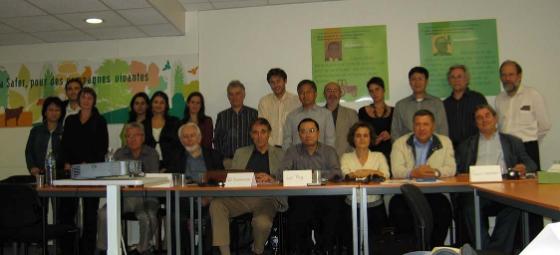 1 The Globally Important Agricultural Heritage Systems (GIAHS) project titled, "Conservation and adaptive management of rice-fish culture in China"